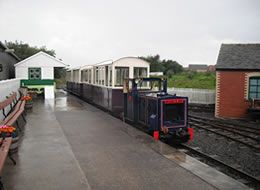 Livingston was the centre of the first ever oil boom! From the mid 19th century right up until 1962, oil was extracted from the locally mined shale. It was just about when the shale mining industry was finishing, that the plans to turn Livingston village into Livingston new town were first hatched and the first new residents were housed in 1964. Livingston is now the largest town in West Lothian with a population of over 56,000. So it's quite big.
Minuteman Press is also big with a worldwide presence of over 1000 individually owned print centres. You, the people of Livingston, are lucky enough to have Minuteman Press Falkirk more or less on your doorstep. Our existing Livingston clients include Jabil, CB Technology, Asda, Nikon Precision and Gasglow Ltd. They all know the benefits of having Minuteman Press Falkirk look after their printing needs. They order a multitude of products including, but not limited to, business cards, letterheads, NCR sets, posters, flyers and banners.
They love our quality, they love our prices but most of all they love our service. Why don't you find out for yourself why you'll love us? Try us for your next print project, we won't let you down!