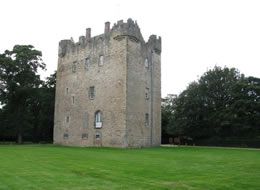 The town of Alloa, which comes from the Scottish Gaelic for 'rock plain', is in Clackmannanshire and has a population of approximately 20,000. If you wanted to give each and every citizen of Alloa an A5 flyer to promote your business or an invitation to your upcoming business or social event, the best people to speak with would be us here at Minuteman Press Falkirk. Because we can do that. Mind you, if it's invitations to an event you're going to need a huge venue and we can't help you with that I'm afraid!
We have, however, recently produced invitations for an event with a capacity of over 5,000, along with several banners, flyers and posters to promote the event. The organisers assure us it was a roaring success and we can help make yours successful, too!
So, whether you're inviting 20 people or 20,000 people to attend your social or business event, we can help you promote it with flyers, posters, banners, invitations and the tickets. From design to delivery, Minuteman Press Falkirk is your one-stop shop for all things print!